Services
Electrical
Services
Ensuring optimised energy performance to help organisations deliver their significant carbon reduction targets.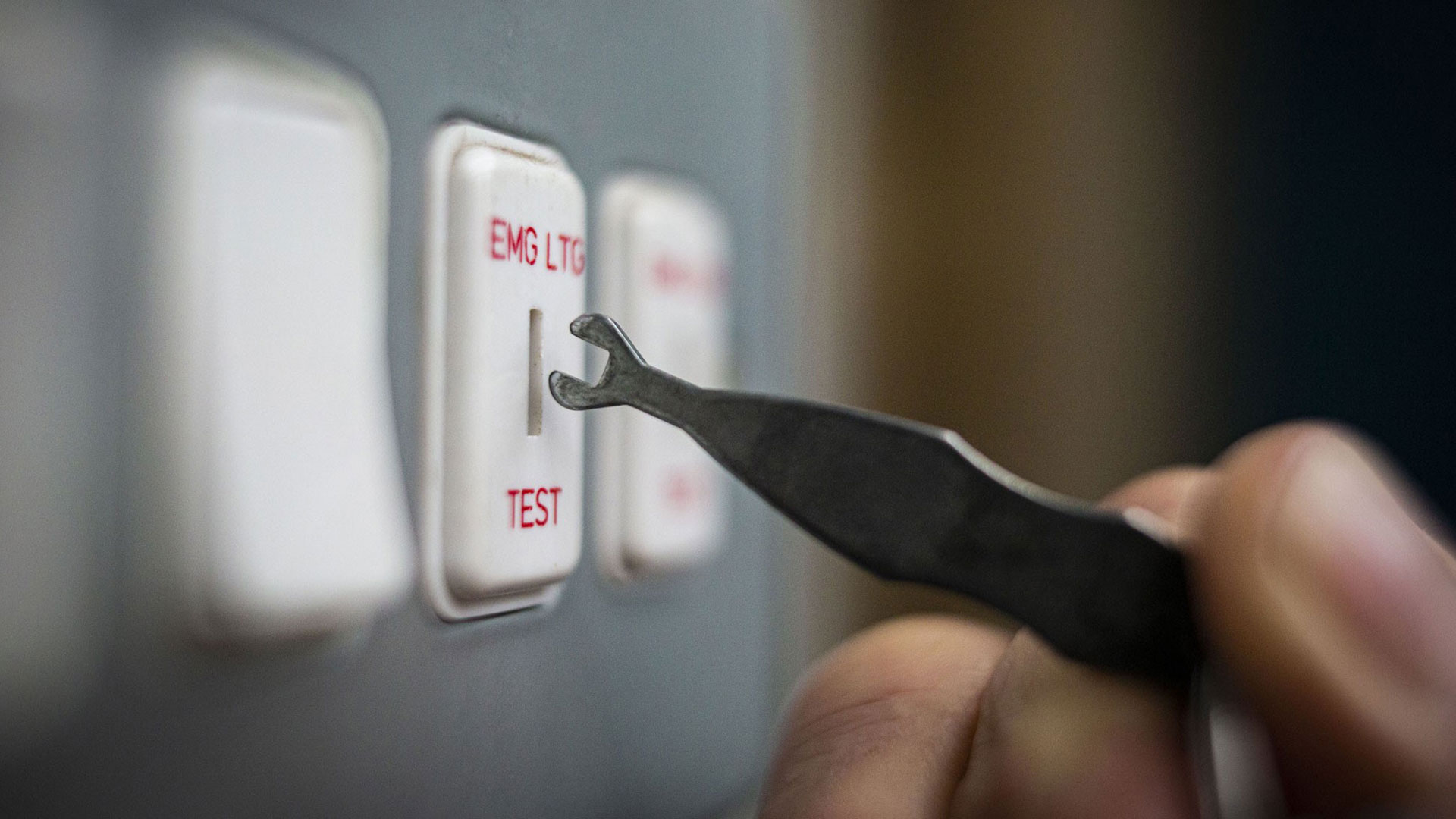 Electrical Services
Helping to maintain an efficient, sustainable and healthy working environment
Autoclaves
Inspection and record of services at regular intervals as specified on the written scheme of examinations
Fans
Maintenance & servicing for all types of industrial units including axial and centrifugal fans condensers/ventilation fans & blowers
Kiln
Service & maintenance to improve productivity, reduce unplanned stoppages and increase the lifetime of your Kiln
RCD
Residual Current Device testing and documentation to remain in compliance
DT Equipment
Machinery Servicing service, looking after all machine tools situated within the Design & Technology department
Fixed Wire Test
Electrical Installation Condition Report (EICR), checks that your electrical installations or circuits conform to the latest wiring regulations, in order to ensure you are compliant with relevant workplace safety
LEV
LEV and fume extraction examinations & services to ensure compliance with COSHH regulations
Sterilisers
Inspections, monitoring and sterilizer qualification available along with BI PCD testing
Emergency Lighting
Emergency lighting should be tested every month, with an annual 'duration' test to prove that the lighting can perform for the required duration (typically three hours)
Generators
Pre-Planned preventative maintenances including fuel filters, air filters and fan belts in accordance with guidelines of SFG20
PAT Testing
Portable Appliance Testing to ensure compliance with current regulations including: Health and Safety at Work Act of 1974 and The Electricity at Work Regulations of 1989
"As headteacher, I've worked with lots of different companies to enhance our school's provision. Some are good, some are less than; however, I can thoroughly recommend FM4U. No job is too big or too small… from the designer phase to the construction – everything runs smoothly. They are incredibly accommodating; their staff are skilled, professional and want to please. Their prices are also very competitive. Without a doubt, they are my facilities management partner of choice. I would recommend them without any reservation."
Primary School
"FM4U had provided a service to a high profile property that is at the forefront of a multimillion pound redevelopment in Sunderland. Their professionalism and communication was excellent throughout the project works assuring high service delivery was provided with regular inspections undertaken. A company that provides confidence to the client in their delivery and standards of works. Mark Holman has a work ethic aimed to provide excellent customer service, transparency and clear communication." "Marvellous"
Property Management Company
"Huge thanks for getting the kitchen engineer out on Tuesday to get the hot cupboard back in service so quickly, we worked out that it was only 4 hours between me placing the call to the engineer coming out with the correct part and fixing it. Fab service!"
High School
Just wanted to feedback some praise regarding FM4U but also Jayne Parker. With whatever request or job I get asked I know I can always count on FM4U to; 1. Provide a competitive quote 2. Ensure the best experience is delivered, whether that's the contractors involved and the quality of work provided I also find Jayne extremely accommodating and an all round friendly and helpful person. To me and for a company like FM4U, I certainly think that first impression counts as I know what it is like on both sides and if you get a good and comfortable feel from that initial person, you know the work will be completed to a high standard.
Surgery
"The help and assistance I received from FM4U was excellent. The free advice given on Legislation and Standards around Compliance was invaluable and explained in simple understandable terms. Not only did they manage to arrange for all work to be carried out at a time convenient to the Practice, but at competitive prices too! I will certainly be contacting them again in the future."
Surgery
"At really short notice Louise and the team organised contractors for several disciplines, had a schedule prepared and available to us within weeks. The online portal is easy to use allowing access to documents when away from the office. First impressions are of a great team with excellent communication and advice."
Technology College
"FM4U provides us with a first class service, they are reliable, friendly, fast and focused. We find them cost effective and use them as a "one stop shop" for all of our requirements in the practice. We recently had infection control flooring laid in the practice, the job was completed to a very high standard and the practice was left immaculate with everything back in its rightful place. I would not hesitate to recommend FM4U."
Medical Partnership
"The work that FM4U has done has not only solved a serious drainage and safety issue but has also smartened up the approach to our school. We are delighted with the result."
First School
"Making the move to an external provider for our Statutory Maintenance programme was initially a concern for us however from the outset Louise instilled confidence because of her extensive background in schools management – her knowledge and experience has ensured a seamless transition. Our experience to date has been a positive one and we look forward to working with FM4U over the next year"
High School
"We were in need of a quick turnaround refurbishment of the female staff toilets during the summer break. I came across a company FM4U who quickly supplied a competitive quotation and could deliver the work within our tight time scale. The workmen were tidy, polite and the finished work was of a very high standard and the staff were very impressed with their new toilet facilities. In the future I will be including FM4U in tendering of work for Ashington High School."
High School